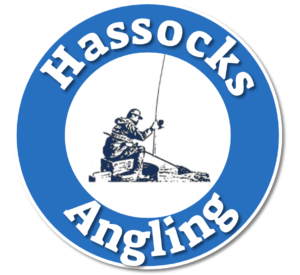 Hassocks & District Angling Society Ltd
We offer some of the best coarse fishing in the heart of Sussex both for pleasure fishing and match angling in lakes, ponds, and rivers.
All ages and abilities are welcome.
Club News
Club notices, news and events.
Latest Catches
To see what other members have been catching, please visit our Gallery page.
Club waters
As a member of our club, you will gain access to 14 different waters, including ponds, lakes, rivers and even a reservoir. It's some of the best fishing in the heart of Sussex.
Winter Membership Now Open
Listed below are the subscription fees for anyone wishing to join the club after October 1st 2023. This reduced winter membership runs from October 1st 2023 to March 31st 2024 and is offered at this special concessionary rate when you first join the club. All subsequent renewal subscriptions will be charged at the full annual rate and must be paid by the due date.
| CATEGORY | JOINING |
| --- | --- |
| Junior | £22 |
| Adult | £52 |
| Senior | £37 |
| Disabled | £37 |
| Joint Adult | £75 |
| Joint Senior | £52 |
| Non-fishing member | £6 |
If you are a full fishing adult or senior member and have children in your family under twelve, then they can be added to your membership for free. Children under 12 do not need an EA rod licence, but we will need a passport photo of each child to use on their membership card. Your children will remain members all the time you are, once they are twelve years old and wish to continue fishing, they can join as a juniors paying the appropriate fee.
Child – under 12 years old
Juniors – 12 – 17 years old
Adult – 18 – 65 years old
Senior – over 65s
Disabled – holders of a disabled category EA license (Blue Badge holders only)
Joint Adult – husband and wife and civil partners
Joint Senior – both partners (husband and wife/civil partners) over 65
Joint Adult/Senior – applies where partners (husband and wife/civil partner) are of different ages
Please note: Joint memberships are for husband and wife/civil partners only – we don't issue joint memberships to anyone else, for example fathers and sons, brothers, sisters and so on.
Non-fishing members – anyone wishing to accompany a fishing member must be registered and have paid the appropriate fee.