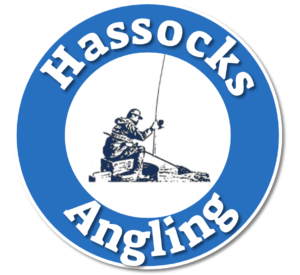 About Hassocks & District Angling Society Ltd
Hassocks Angling is a friendly club which currently offers members a choice of 14 different waters in the heart of Sussex – including lakes, ponds, streams, rivers, and a reservoir. Three of our waters have disabled access and we welcome all age groups and non-fishing members. As well as pleasure fishing, the club runs a full match schedule every season, along with regular open days for anyone who'd like to try fishing for the first time. We're a members-only club (so no day tickets) but there's no charge for a second rod and no need to book pegs.
Club history
Hassocks and District Angling Society was founded in the 1950's with access to Danny Lake near Hurstpierpoint and three small ponds, Electricity, Mercers, and Floating Island plus a stretch of the river Adur at Wineham.
In 1979 it merged with Burgess Hill Angling Society and increased the availability of fishing to include a number of lakes at the Brickworks, Burgess Hill, Wildings Farm Lake, Masons Lake, Cuckfield Park lake, Stevens Pond, West End Farm Ponds, The River Ouse at Hamsey, and the River Arun and Burpham Backwaters. Due to circumstances beyond our control a number of these original waters are no longer available and in some cases do not exist.
In subsequent years the Society, in addition to new leased fisheries, opted to purchase and develop two waters, Decoy Lake and George Cragg Pond (formerly Floating Island Pond) and in 2010 a parcel of land at Hickstead which would ultimately become Badgers Wood Lake.
In 2011/12 the Society became a Limited Company with Executive Directors in addition to the regular Company Officers. The Club now has access to 14 venues which offer the complete spectrum of species from Gudgeon through to Pike and both Brown and Sea Trout in the rivers.
We also offer training days to members and the general public which are supported by local tackle shops, the Angling Trust and the Environment Agency. We have a number of qualified coaches who can assist no matter what age or level of experience.
There is a full competition calendar with inter-club matches, summer and winter leagues, cup and shield competitions, senior, junior, and joint adult leagues, and memorial matches.
Get in touch
If you'd like to learn more about our club, membership or anything else, please get in touch.