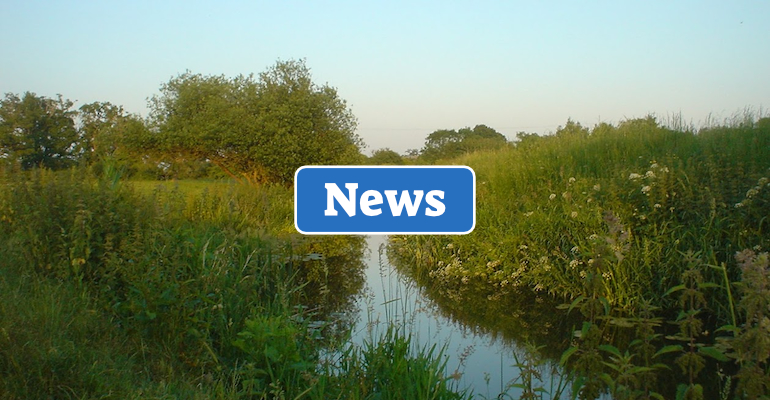 July 2022 News
July 2022 News
Badgers Wood Coaching Day
The third of our Open/ Training Days was held on 9 July and it was the busiest yet with 43 people attending. There were 38 guests but only five trainers in the morning which was reduced to 4 in the afternoon. As most of the guests are beginners we really need more people to help with the coaching especially as Nigel is reluctant to turn anyone away so if you are free on the odd Saturday we would be more than happy if you could come along and lend a hand. If you want to help out please contact Nigel Jackson.
The fishing was better in the morning as it was warm but cloudy and the pick of the fish was this nice tench caught  by Harvey Townsend.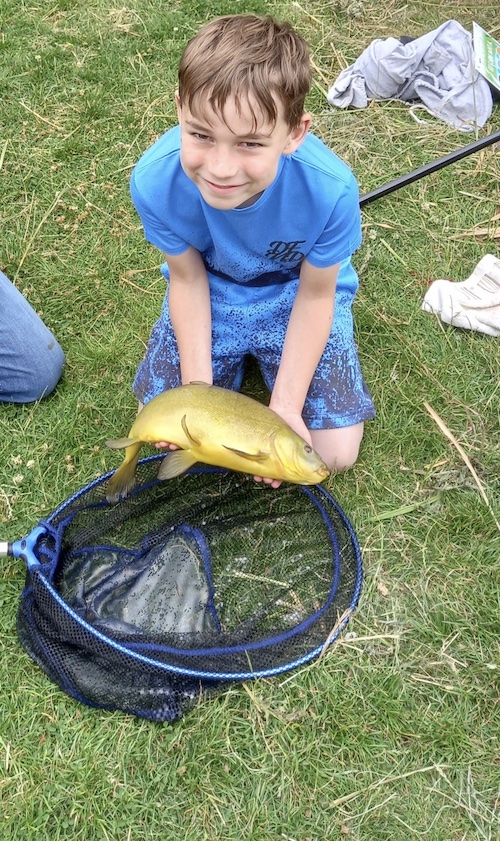 It did get a bit tougher in the afternoon as the sun came out but with regular feeding the roach, rudd, perch and  bream and  were very obliging.  A number of gudgeon were also caught which is a bit of a mystery as it is one species that we haven't stocked ourselves. Clearly nature has a way of sorting these thing s out.  Unfortunately they are definitely not baby barbel!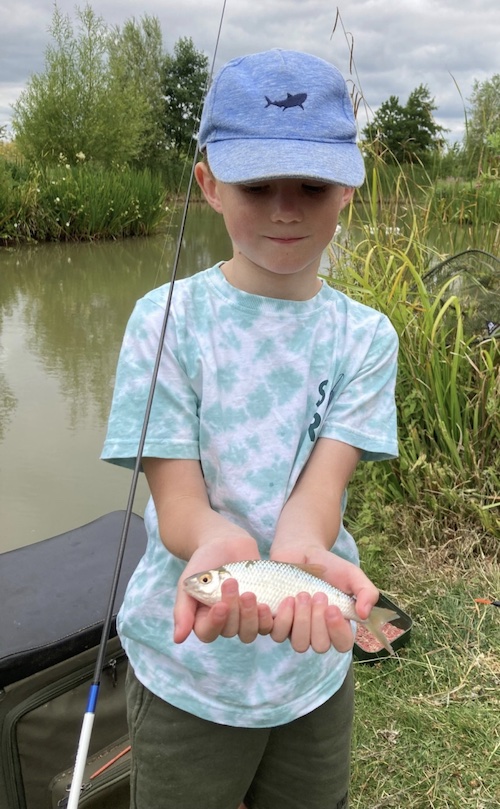 We are also getting the parents more involved as without their involvement it is difficult for the youngsters to take the next step unless mum or dad are happy to take them. The parents seem to enjoy it as much as the kids even if we do have the occasional "competitive dad/mum".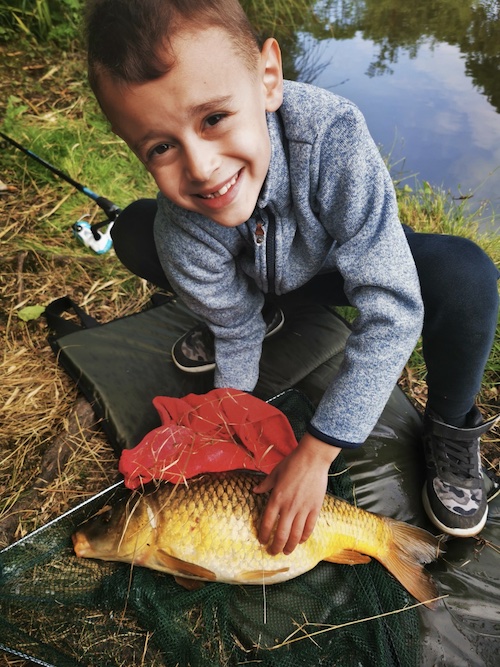 As his dad put it "his response to this catch will live with me forever, not the biggest but one he won't ever forget".  This is what it is all about and thanks for sharing this with us Steve.
Illegal Fishing
We  have recently been contacted by the Environment Agency as there have been at least two cases of of illegal fishing (and taking away) on the River Adur recently. One of these was at Cemetery Wood and if any member does come across illegal fishing whilst you shouldn't put yourself at risk the EA have asked that they be contacted with as much information as possible, location, car registration numbers etc. They are happy to follow up any incidents. The number to contact is on the Rod Licence 0800 807060.
Masons
We were advised that a tree had fallen into one of the swamp swims so we went up there recently (on a scorching morning). When we arrived we realised that there were at least two trees in the water, on either side of the swim, and it was totally unfishable. Fortunately one of the team had the sense to bring a set of waders and with the aid of our trusty pole saw, all the offending branches were removed .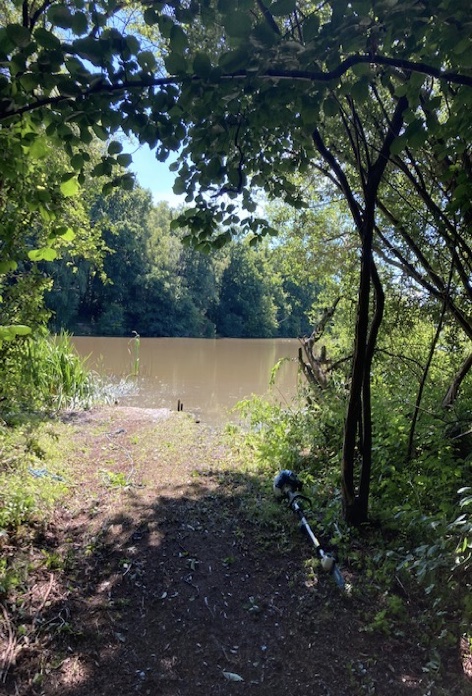 There is also a very large tree which has come down a bit further back towards the weir which we have reported to the Land Manager. 
And finally……..
Mike Twinn, one of our senior members made an "observation" recently that he has been a member of the club for 55 years. We are very aware of the ageing demographic of our members but i reckon there may be someone out there who can better Mike's 55 years. If so, please let us know.